You may have seen the success of other TikTok influencers in the past and wondered what is helping them to find fame on the platform. TikTok offers a unique chance for new creators to showcase what makes them special. By adding engaging content to the platform and expressing themselves, content creators can get more followers over time.
Getting famous on TikTok is the dream of many content creators. However, finding fame on the platform isn't something that happens overnight. New creators need to have a plan to make them stand out and a content strategy is just one of the tastics in the big strategy on the way to the fame.
Getting famous on TikTok means making engaging content that is entertaining and on-brand. If you're just starting, you need to do your research ahead of time.
In this article, we will explore some of the best-proven ways to help you become a TikTok influencer and share tips on how to get more followers.
Why get famous on TikTok?
Small businesses can sustain themselves with TikTok fame. Micro-influencers with just 1,000 followers can qualify for sponsorship and use their influence to market products. There are various levels of fame on TikTok, which can be powerful for marketing and brand visibility.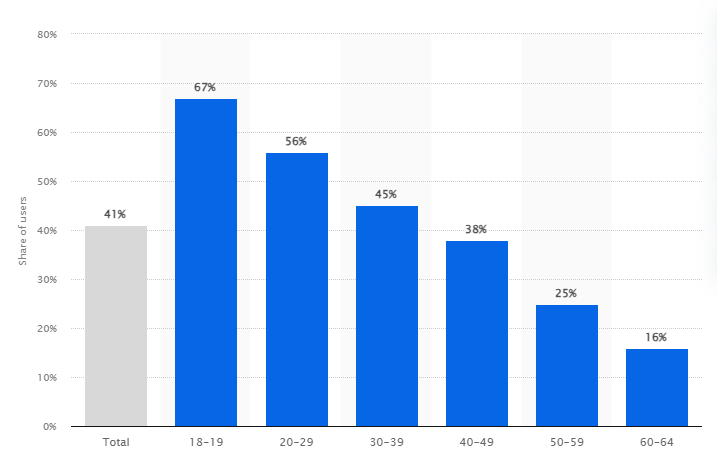 TikTok Statistics:
Launched in 2016.
Expanded more rapidly than Facebook.
One billion monthly users and three billion downloads.
The fourth-largest social media platform with double the users of Snapchat.
Nearly half of all users are aged 10-29.
The average user spends 95 minutes each day on the platform.
Influencers generated $9.4 billion revenue in 2022.
Tips on becoming an influencer on TikTok
Tip 1: Mastering the TikTok Algorithm:
Tiktok's algorithm offers a boost for new content creators to massively increase their followers. TikTok user studies and social graphs are an excellent way to learn more about the algorithm.
When users spend more time watching videos on the similar topics, they will get more and more videos recommended to them on the same topics. The algorithm continues to offer preference on videos based on a user's activity for comments, shares and likes.
If a content creator can target a video to engage a user country or demographic, he/she can attract more followers and have a great chance at becoming TikTok famous.
Tip 2: Find a Niche:
What is a niche?
A niche is a specialized subject for your TikTok page – it could be things you're passionate about or the primary type of content that you're going to post. Focusing your page around a niche can ensure you have followers that want to look at your content, and it can supercharge your profile for the algorithm. A niche strategy is essential for carving out your place on TikTok. Some of the most popular TikTok niches are dance, comedy, cooking, beauty and makeup, travel and sports.
Here are a few popular categories to choose from:
Art
Beauty
Fashion
Travel
Fitness
Food
Parenthood
Home Decor
Love and Relationships
Finance
Entrepreneurship
Dance and Music
Gaming
Comedy
Memes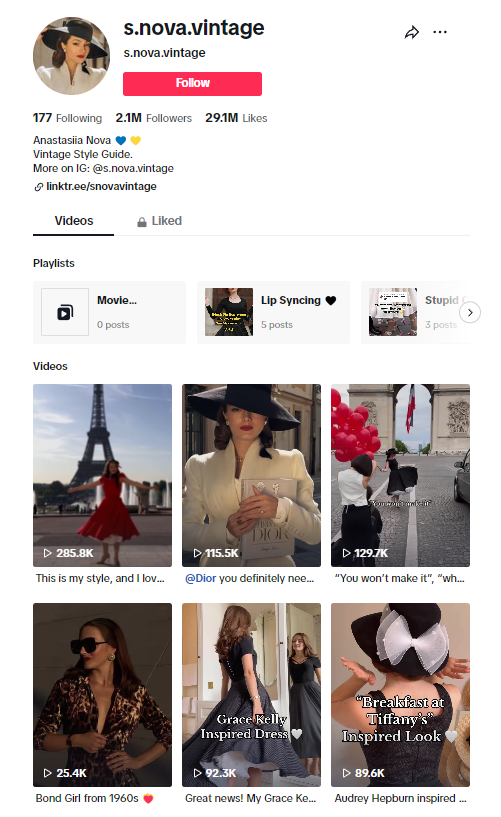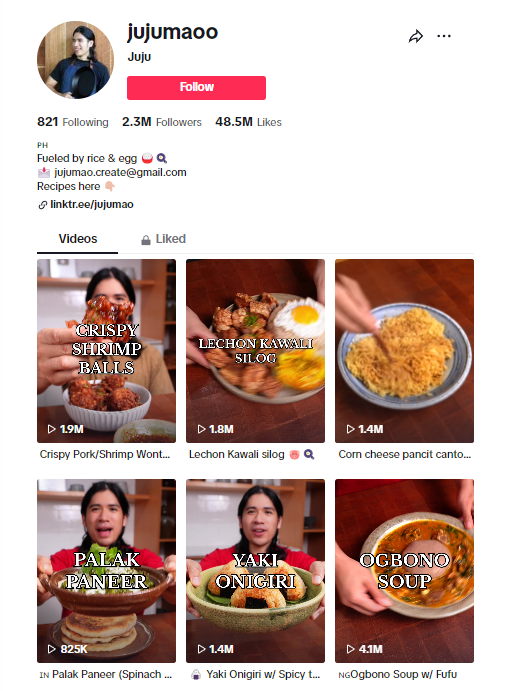 Niche communities are another excellent tool for TikTok users to grow their audience and make a community amongst other users who are like-minded. Adding a TikTok content category can be a powerful way to set your page apart from other similar influencers.

To find your niche, start by listing the type of creators you'll want to model your page after and the type of content you want to create, and analyze the most successful content creators in your niche. As you find what's working on the platform and compare it to content you want to create, you'll find a niche that would be a powerful way to grow your followers and, potentially, a way you could add to that niche and build your own unique following.
Tip 3: Create an Authentic Brand
How to get well-known on TikTok
Creating a brand and being unique and authentic is the best way to find others interested in following you.
Pick a niche, and then think of how you can insert your own unique content into that niche. Finding your personal voice is what will make you an authentic contributor; brands that are inauthentic and only focus on marketing content may not carry the same success as creators who are personal and share experiences with their followers, as if they have been long time friends. The content that is shared needs to provide value to the viewer and be authentically in the creator's voice.
An example of getting well-known with an authentic brand:
If you want to become a beauty influencer, perhaps you may share highly specific tips for combination or sensitive skin. Or, you may shop at high-end boutique skincare stores, buy custom-made beauty products or evaluate drugstore items.
You can also cover more than one area of interest to widen your scope.
Build an authentic profile and gain mastery over your chosen topic. TikTok's algorithm will help you find your tribe and create a name for yourself.
For more clarity on this subject, check out this influencer, who offers precise advice on the use of self-branding and finding her brand voice.
Tip 4: Know Your Audience
Posting fun and engaging content will improve your profile and increase your follower base; but first you must gain an understanding of your audience and create a robust strategy to post tailored content.

TikTok analytics is an excellent method to track and discover demographic data about your audience. Switching to a Business Account can give you more evaluation tools on your top-performing posts and how you can create better content in the future.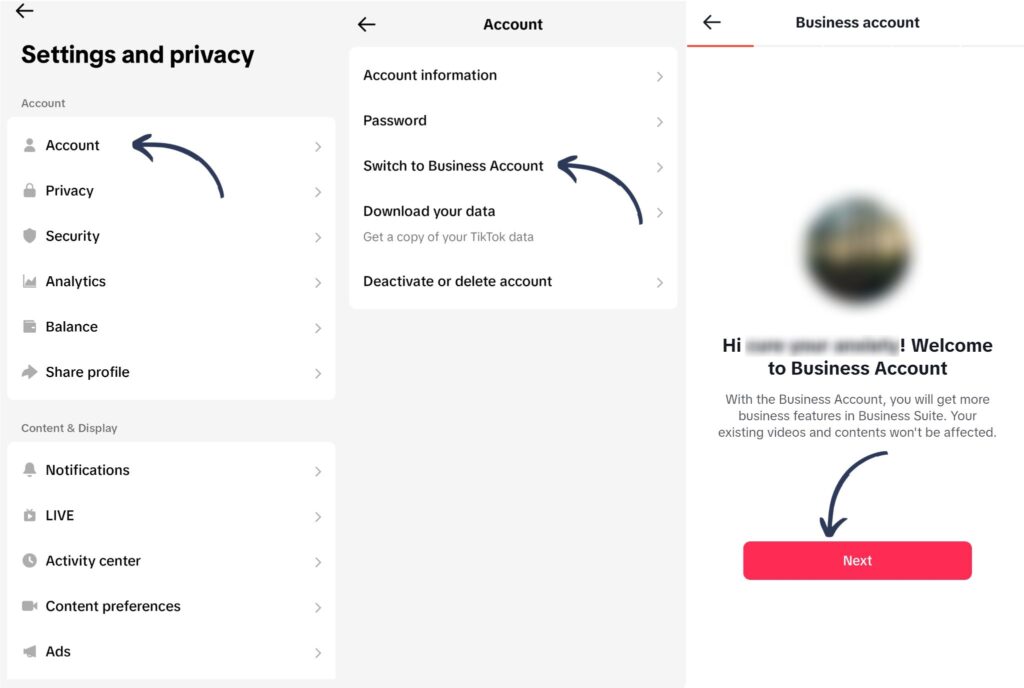 Tools, like Influensly, are another excellent choice for third-party analytics that can be used to study your audience and their engagement with your posts.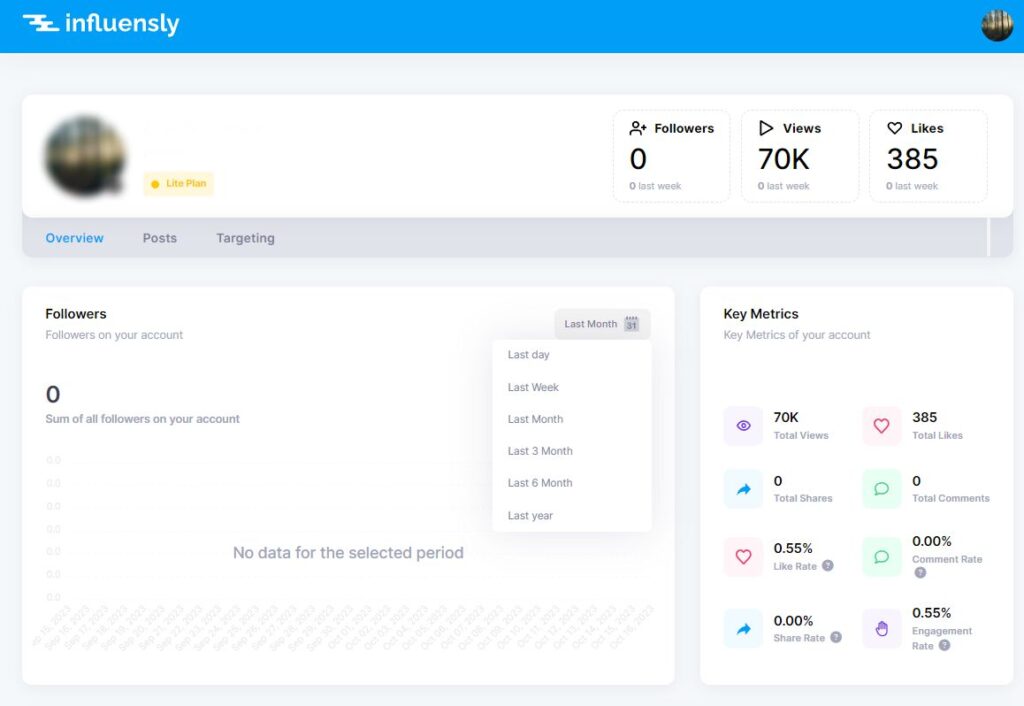 Using this demographic data, you can post targeted ads to improve your impact more quickly. If you are targeting ads based on solid demographic research, your content will reach users who would be likely to follow you.

Tip 5: Create a Good Bio
What is a bio?
A TikTok bio is a small section at the top of your page where you describe what the page is about and what you plan on posting. As a content creator, you get a specific number of characters to share what you are about and to convert your visitors into potential followers.
A good bio has an action in mind and converts your visitors into viewers and followers. Some simple examples:
"DM me for more details!"
"Hit the link below to learn more."
"Click on "Follow" to get the latest tips."
Here is an example of a professional profile from a successful influencer in the natural and environmental influencer niche: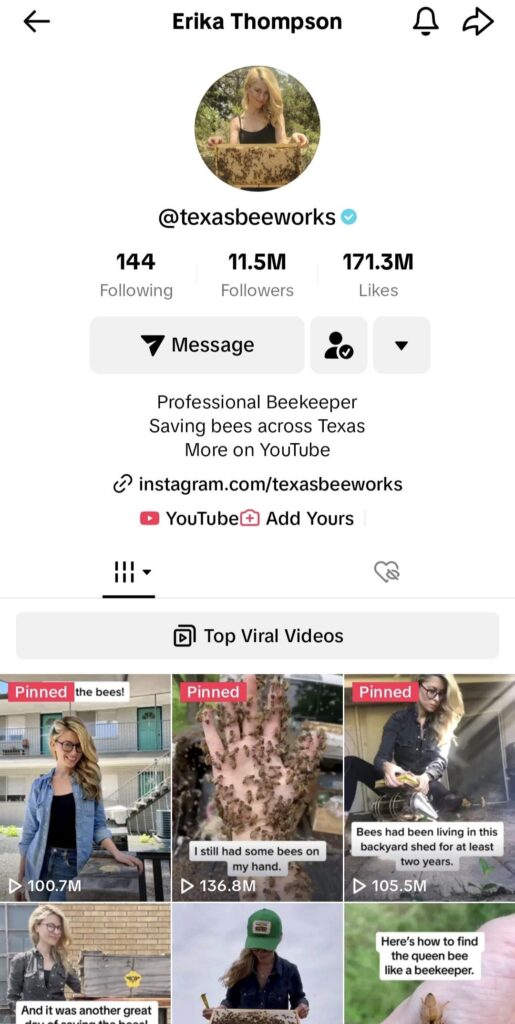 Tip 6: Consistently Post High-Quality Content
Improving your profile strength to get famous on TikTok will also mean posting high-quality content that your audience will love. The highest converting content is short, so it can be watched multiple times and will have a goal in mind.
The best content:
Inspires
Engages
Entertains
Educates
A consistent schedule will also help you reach a wide audience. As you regularly post high-quality content, you can improve your discoverability and get your followers to regularly visit your page.
Tip 7: Tracking and Following the Trends of Your Niche
Relevant and trending hashtags are crucial for an influencer, and following trending content will help you more easily jump on board. Regularly visit the Discover tab to keep up with the latest trending videos and challenges. If a trend or challenge aligns with your niche, get to work creating a high-quality video that you can use to capitalize on this. Keep in mind, you'll have to launch the video quickly, before the trend ends, to get the most engagement.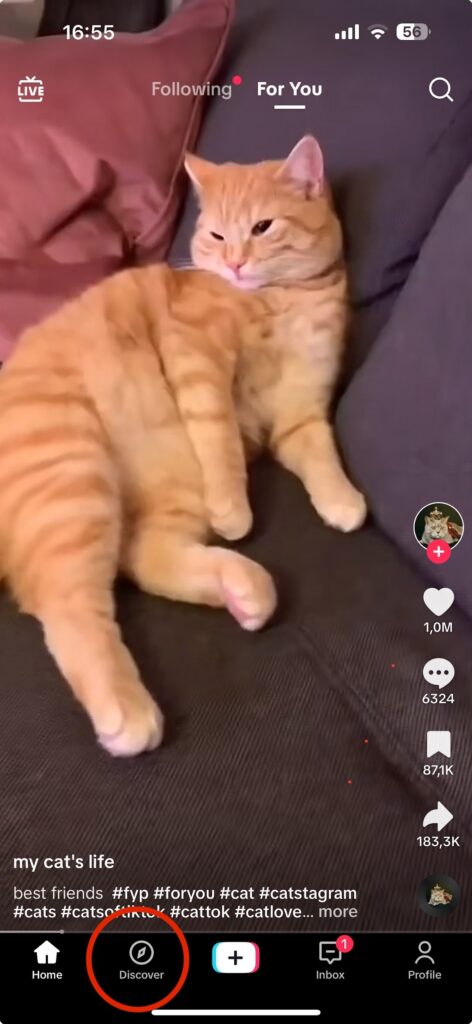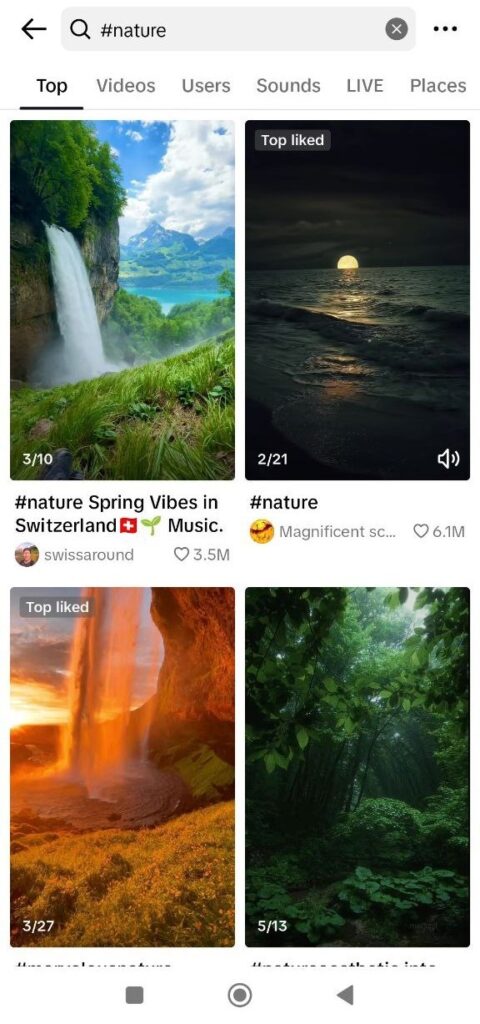 Trying out keywords that are closely related to your niche and seeing videos that have the most views can give you an idea of hashtags that might be relevant to your content. If you see a competitor using a hashtag that you aren't, and they have many more views than you, try using one of these hashtags and check your analytics to see if you can capture more engagement on your videos.
You can also follow hashtags like #trendalert and #tiktokchallenge, or check your competitors' well-performing posts to track trends. Also, start scrolling frequently through your "For You" page to see what videos perform well.
You can also use popular sounds in TikTok videos to get your content to a wide audience and boost your views. Always check for trending sounds alongside trending hashtags.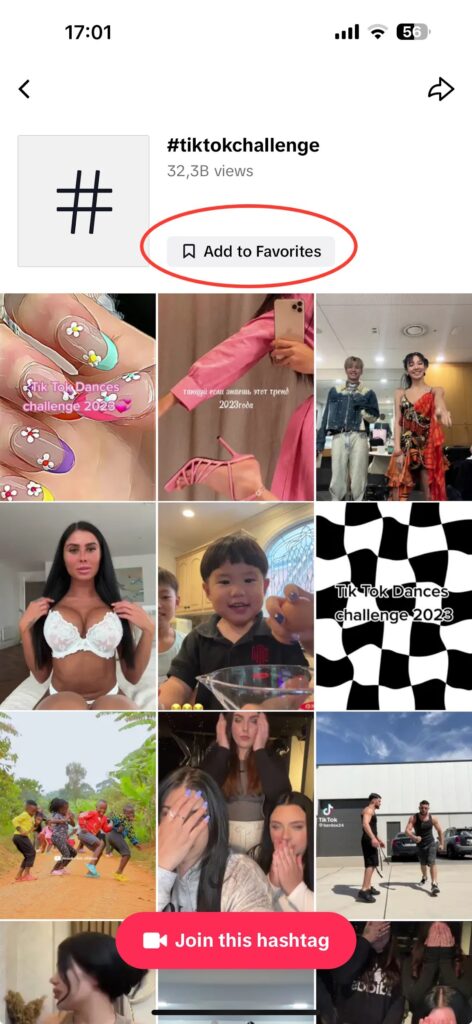 Tip 8: Thinking Outside the Box: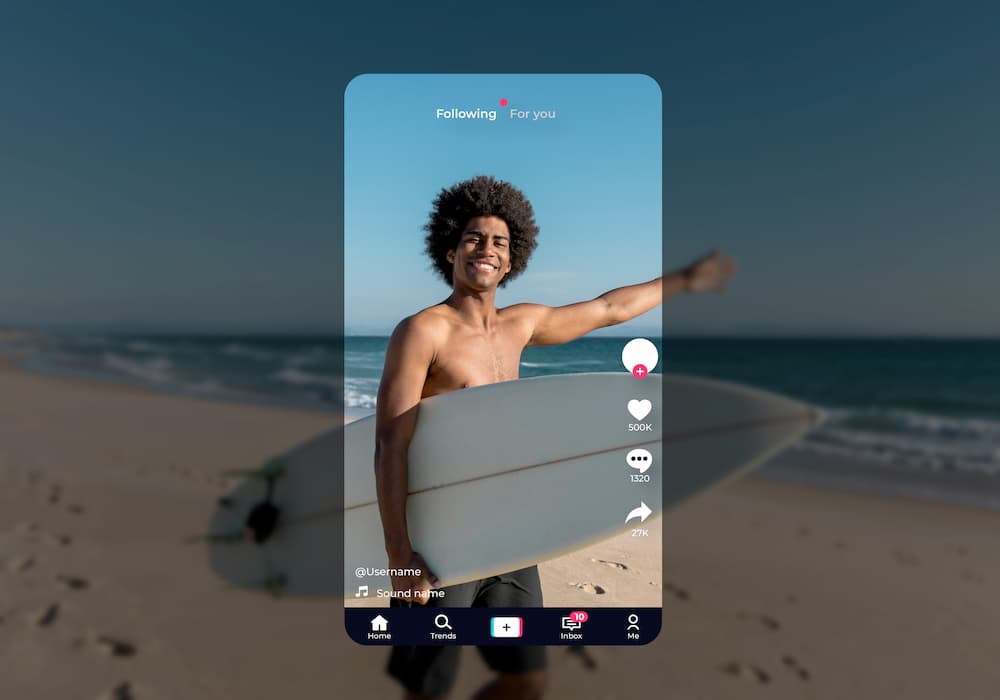 Trends can't be generic and neither can your content. Think outside the box and come up with creative and original content made to boost follower engagement, taking your account to the next level.
For inspiration, look at well-received content on other platforms (like Instagram and Facebook). But put your own spin on it to keep it fresh and exciting for your audience.
Repurposing trending content from sites like YouTube or an engaging post from LinkedIn in your niche can be a powerful way to bring new eyes to a trending piece of content. As you look at what is working on other platforms vs your niche on TikTok, you can start to find ways to break in and think outside the box compared to the content that other creators post.
Here are some ways you can repurpose your videos from other social media:
Make your videos with repurposing in your mind. The best way of repurposing your videos for different platforms is to think ahead of how your video would fit each platform's vibe and trends. Reels, YouTube Short, and TikTok videos might seem similar, but the same video would be accepted differently on each one of them.
Edit differently for each platform. Another good tactic for repurposing your content in a smart way is to film your videos to your camera roll and then edit them in the apps, using current trending sounds and montages from each platform. In this way, your video's main point and message would be the same, but each platform will have its own original video.
Use existing content for new trends. We all know this type of trends – showing photos of you growing up, recent vacation videos, etc. Trends like this are easy to replicate, suitable for almost everyone, and do not devalue your other content.
Tip 9: Bring in Followers from Other Social Media Accounts:
If you have had success on another social media site, it could be a great opportunity for you to find success on a new platform. Take some of your older content and repurpose it to attract new followers, or link your TikTok to the platforms where you have a dedicated base of followers to drive them to the new platform.
Followers from other networks improve the shareability and engagement of your videos. Some of the ways you can bring in the followers from platforms where you've had previous success:
Link in your bio
Mention your TikTok and show a link in video and graphic content
Write about your TikTok in post descriptions
Place a link in your reels or stories
Join a TikTok network, or send out your link in newsletter content
How quickly can you get popular on TikTok?
Leverage your other social media accounts and blogs to help. Direct your existing followers to your new TikTok account, a simple trick that will help you achieve quick and impressive results.
Loyal followers often visit multiple social media channels of their favorite content creators to access fresh and exclusive content they cannot find elsewhere. When employing this strategy to earn more followers, analyze your progress to get an idea of how it's working for you.
Promote your new TikTok profile on all of your social media platforms to let your followers know and encourage them to follow.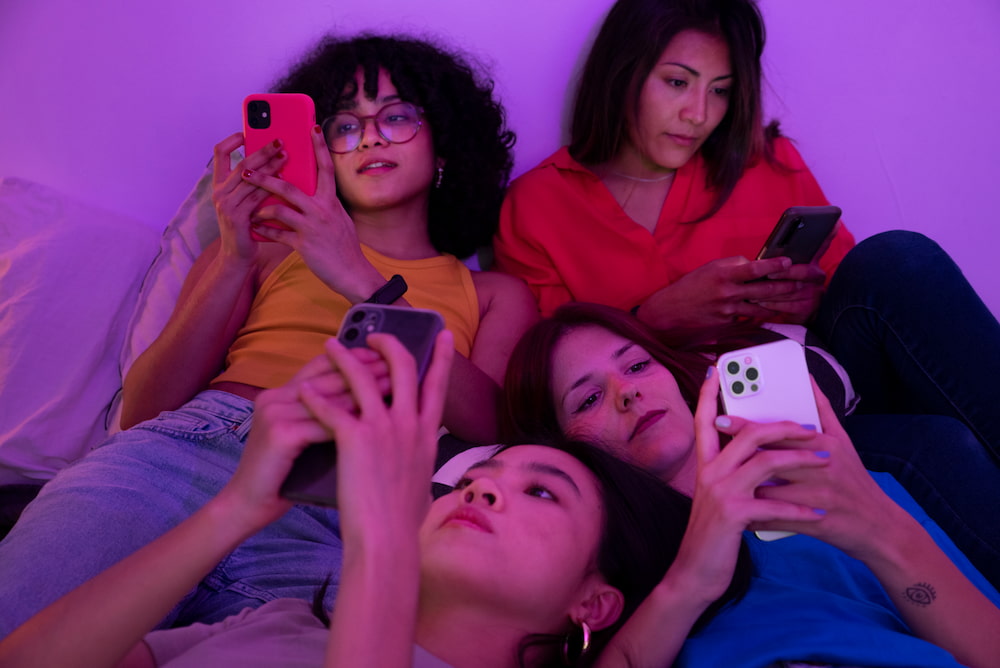 Influensly helps you save time and money on self-promotion, allowing you to focus your energy and ideas on creating stellar content. Setting it up for your TikTok advertising campaigns is fast and easy. The prices are also very affordable, making it a win-win for you on every front.
Tip 10: Create Disruptive Content:
On TikTok, content that disrupts the status quo rises quickly. Experiment on ways you can surprise your followers and make original content. Boosting engagement comes with showing off your wild side and helping your videos get traction so you can connect with new people.
Disruptive content could take many forms: exploring uncomfortable topics that other people in your niche won't cover, pushing outside the genre and introducing humor or entertainment in new ways or adding extensive editing to your video to wow the audience and show a different side to your content.
An excellent example would be Dylan Mulvaney's Days of Girlhood, which features disruptive content that is entertaining and engaging.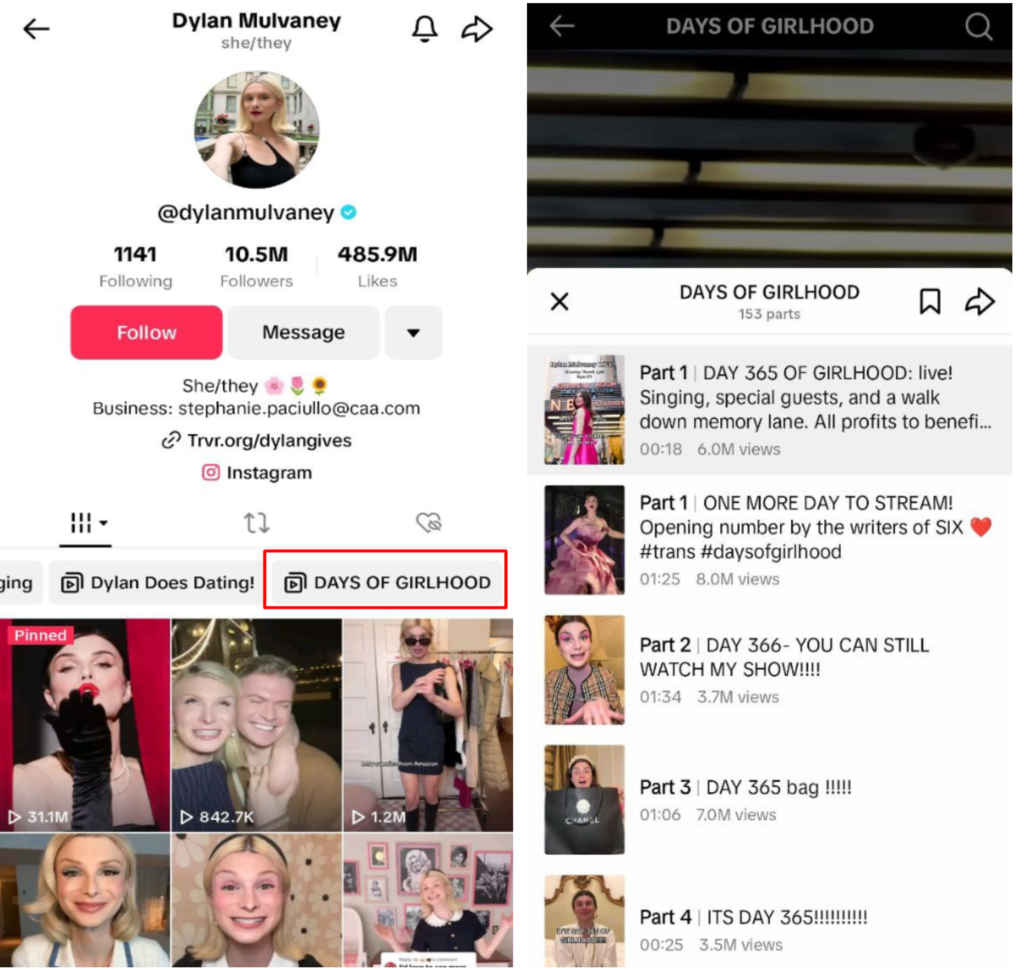 The page generated enough engagement on the platform that Mulvaney secured a major sponsorship deal with Bud Light. As the diary of an LGBTQ+ person with an advertising career, the content is captivating and pushes boundaries, as Mulvaney explores deep content on bullying and trans rights that have been previously unexplored by a content creator with a large audience.
Tip 11: Engage with Other Users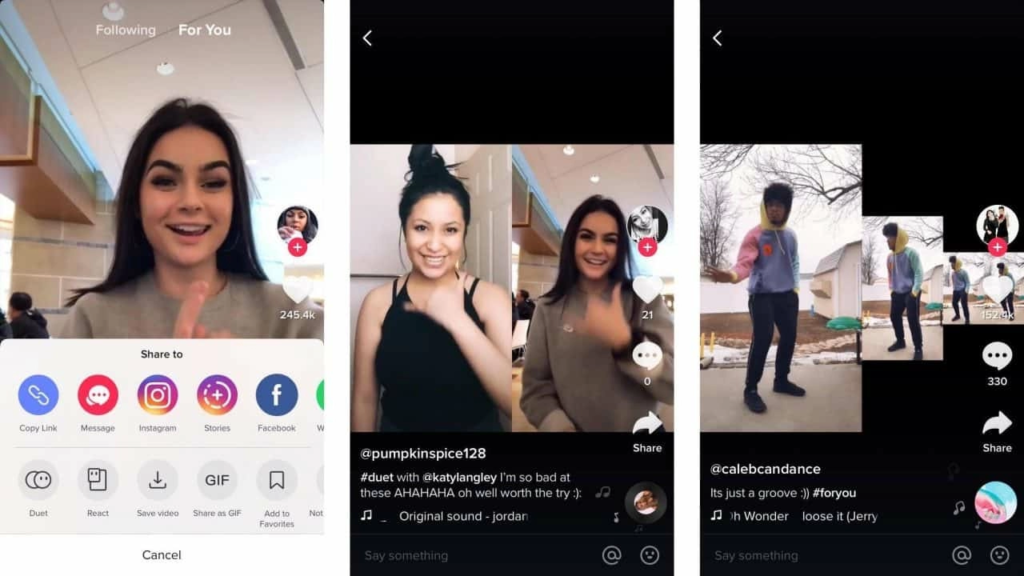 If you're wondering how to get famous on TikTok and become a star, try using the power of community. Instead of looking at other TikTokers as rivals, maintain friendly relationships with them to climb the popularity charts. Your networking efforts can also help you score more video collaboration opportunities.
Connect with famous TikTok creators through likes, comments or messages and – when they respond – track your conversations to ensure you respond quickly. You can also employ influencer marketing and promote your profile through other creators.
Interacting with users using a duet and regularly reaching out to them (and the content that they create) will help them feel more connected to you and your account. Something simple, like replying to comments or joining live broadcasts, can help your audience grow and feel appreciated.
Frequently Asked Questions
1. What is the fastest way to get TikTok famous?
While there are many ways to quickly become TikTok famous, ads are a powerful way to see quick results. You can see an increase in followers within a few days of signing up on an ads service platform like Influensly.
2. How to get TikTok famous in one day?
Getting famous in one day is next to impossible with organic methods, but they do provide lasting results. Nonetheless, posting quality content, engaging with other users and creating targeted ads with Influensly can help you become more popular on the platform faster.
3. How much does TikTok pay?
Creators with over 100,000 followers can earn a few hundred to tens of thousands of dollars on every sponsored video post. They earn income from brand partnerships, donations, the TikTok Creator Fund program and others.
The income you can earn depends primarily on your product, follower count and engagement rate.
4. How many views does it take to become famous on TikTok?
There is no fixed number of views to get famous on the platform, but your videos should get at least 250,000 to 1 million views to go viral and help you become an influencer.
Conclusion:
As you can see, becoming successful on TikTok involves having a strategy and maintaining post consistency and creativity throughout all your content. You're going to be building a brand, and with a deeper understanding of the TikTok algorithm, you can ensure that your content will be seen. As you continue on the platform, you can leverage your other social media accounts and accelerate your growth by exploring new outreach opportunities. The process of becoming an influencer doesn't happen fast. It takes work, and by following these steps and using the right resources, you can finally get discovered on the TikTok platform.
---
Join Influensly Today​
Influensly helps you save time and money on self-promotion, allowing you to focus your energy and ideas on creating stellar content. Setting it up for your TikTok advertising campaigns is fast and easy. The prices are fair for such a service, making it a win-win for you on every front.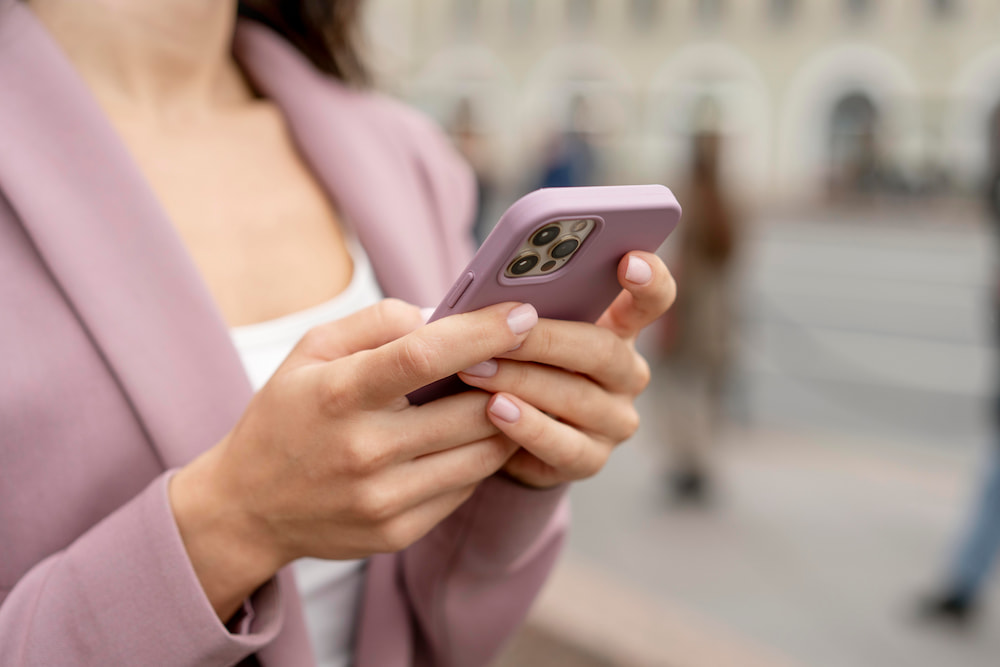 ---