#1 Ads Service to
Skyrocket TikTok Growth
No spam! Just pure organic targeted growth for TikTok accounts powered by our cutting-edge AI technology.
4.8 Stars On Review Ratings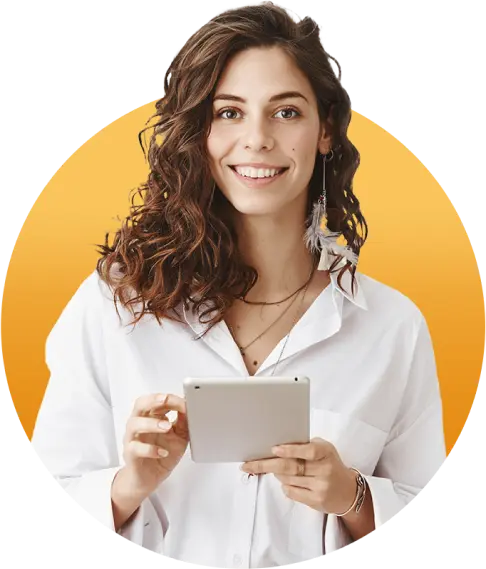 10,000+ Influencers and Brands Trust Us for TikTok Followers' Growth.
How Does Influensly Work?
Better Than Buying Followers
When you buy TikTok followers or likes according to social media marketing rules, you risk getting spammed and wasting money as TikTok deletes suspicious activities. You may even end up getting banned. With Influensly, you are safe. We've helped 10,000+ brands and influencers gain millions of followers. Why choose us to get real targeted followers?
We're safe and secure. We don't require a password or any other personal account information to provide you with organic TikTok growth.
Unique AI technology. We don't use bots that will disappear after a week. We don't use fake accounts or other gray or black TikTok promotion tactics.
Precise targeting. Attracting the right followers means you save money. Start promoting your video as quickly as possible and get the desired follower count.
You won't get banned. We use technology that TikTok does not prohibit (whole TikTok ToS Compliant). Account security is our top priority.
Growth analytics. Track how your TikTok videos become popular within your account on Influensly.
Better prices. We have the best prices among other platforms, SMM specialists, and agencies that offer TikTok account promotion.
Super easy setup. Registration and account setup only takes 2 minutes and doesn't require any advanced knowledge — an entirely intuitive interface.
Fast results. Get your first views and followers in the first days after you activate your subscription plan.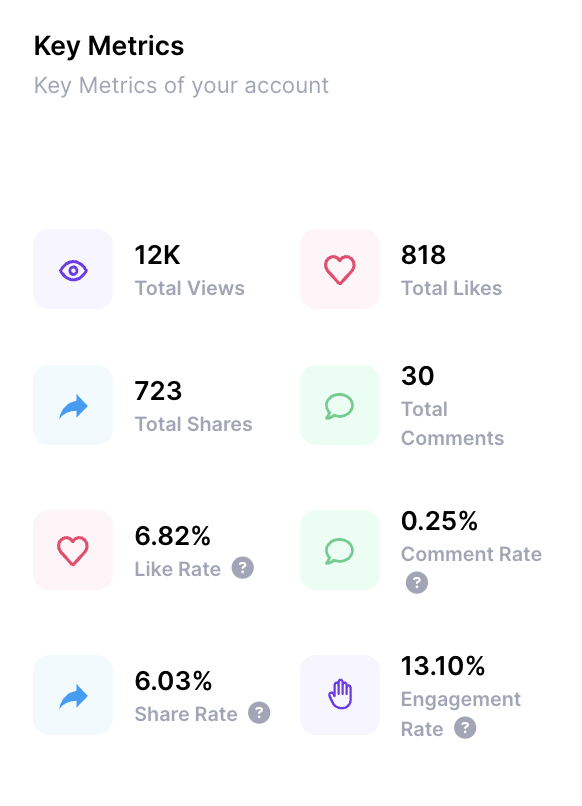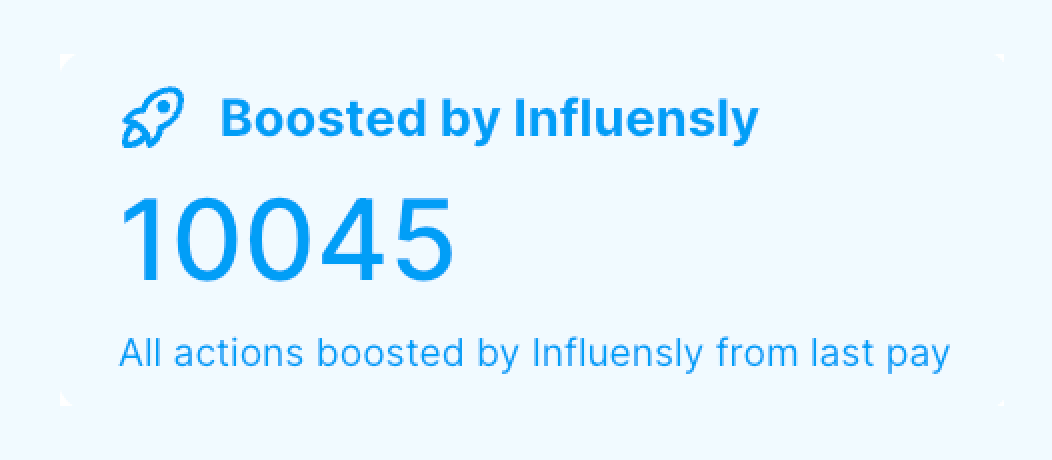 How to Start Using Influensly
Setup takes only 3 minutes!
What Do Users Receive from Influensly?
One platform with all the features to start, run, and grow your TikTok faster
Up to 15x more effective than TikTok bots.
How Does Our Targeting Work?
Our AI algorithm selects people interested in following your account based on your chosen settings according to social media marketing rules. The settings are:
Location. We target users for the TikTok community from the targeted country of your choice.
Hashtags. Choose hashtags associated with your account that TikTok influencers use in their videos, and we'll target users based on that.
The type of content created. Select one or more classes (business, education, entertainment) of your created content.
Your language. We'll only target users who speak the wording in your content to boost TikTok page.
Accounts-flagship accounts. If you know successful TikTok pages similar to yours, add them to a particular field.
Your target audience's interests. Select interests to obtain your engaged audience (e.g., travel, business, fitness, etc.).
With all this data, we can find your audience, show them your video and get new followers within an hour!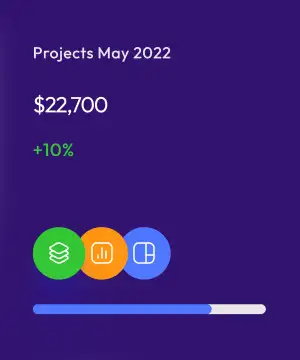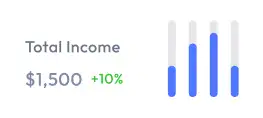 Pricing & Plans
Want to grow your account on TikTok without the extra costs? Influensly lets you do it with ease! Choose from three plans, each offering many benefits.
Lite
$19.99/mo
For beginners who are just starting to create content. Acquaintance with the service for less price.
~5-10 Real Fans / 1K Views
Advanced
$39.99/mo
The best option for accounts with 100+ followers. The advanced solution for the users' activity boost.
~10-15 Real Fans / 1K Views
Pro
$99.99/mo
For those who are TikTok experienced and already have an audience of 1000+ fans.
~15-20 Real Fans / 1K Views
Influensly key features
Some content settings that help us find your future fans:
Mobile audience. Programmatic advertising works only in mobile apps, as TikTok is predominantly mobile.

People who have installed TikTok. Our platform is automatically targeted only to those who have installed TikTok for creating content.
What are the main differences between Pro and Lite plans?
Why do I get only 20-25 new followers in Pro and 5-10 in Lite for 1000 views? On the right, in the targeting settings. Pro allows you to set up more flexible targeting and select potential audiences. That is why your videos in Pro will be shown to a more interested audience, increasing your chances of more followers.
If I cancel, will I lose fans?
Even if you cancel, you will keep the number! It's because we bring organic followers to you, which means they like your content and will stick around even if you cancel. If they're still around, it means you're making great content!
Will Influensly work for my industry?
Yes, our TikTok growth service work with all industries. Our bright target technology allows us to improve your reach for 99% of all videos you post.
Why am I waiting to see views immediately?
TikTok may have delays when updating your account and video statistics. Therefore, we recommend you try to restart the application or the web version of TikTok, and if it does not help, wait 24 hours, and you'll see updated data.
Do you offer a free trial ("Free Demo model")?
We don't provide a free trial period, and it's because we are an advertising platform that buys advertising places on partner sites and mobile applications. It is necessary to pay immediately after the start of the promotion. So for now, we cannot provide our service free of charge.
Try any of our plans, and we will offer a refund if our service is unsuitable. Each client has 14 days to request a refund.
What if I refrain from posting any videos?
The TikTok algorithm works on trends and intelligent recommendations. Therefore, updating your content and adding new videos is essential because it is only possible to grow your account with activity. Our advertising algorithm is tuned to this trend and works only with new content.
It helps to make promotion with our TikTok growth service viral and makes your videos get recommended to other users 78% more often.
Therefore, we encourage you to create new content and keep at least 3-5 videos per month to get the most out of our platform.
When I use your TikTok growth services, how many real followers will I gain?
This number varies depending on the account. High-quality content will gain more followers and vice versa. Because the followers are real people, there's no guarantee for a specific number. We bring them to you, but they stay only if your content is excellent. If a company promises thousands of followers, never believe them; you can't magically make people follow you.
What happens if I publish more videos than in my subscription plan?
Our system will automatically detect it and remove your video from our advertisements. You will be informed about it and can increase your subscription plan to boost your video as much as possible.
Are the followers of high-quality and will it result in the process to promote TikTok video content well?
Yes, our real followers are high-quality. We do not use bots (fake followers).
Instead, we show ads to real TikTok users who may be genuinely interested in your content. It's important to note that while we provide approximate follower predictions in our tariffs, we do not guarantee a specific number of TikTok followers. You can find detailed forecasts in our pricing plans. Grow your account precisely with no pitfalls.
What strategies does Influensly use to increase the number of TikTok followers on my account?
At Influensly, we employ cutting-edge targeting technologies and utilize AI technology to track and engage with your target audience effectively. Our strategies are designed to help you organically grow your follower base via real people engagement.
Is Influensly security and risk-free?
Absolutely! Influensly is committed to maintaining a secure environment for our users. We have a certified TikTok API, ensuring the safety of our TikTok growth service. We never ask for your password, and our payment system is securely protected. Your account security is of high importance for us!
Which payment methods are there?
We accept payments through Stripe, a reliable and secure payment system. You can use Visa, Mastercard, Maestro, Apple Pay, and Google Pay for your convenience.
Can I set an account manager for multiple TikTok accounts at the same time?
Currently, we do not offer support for managing multiple accounts simultaneously for TikTok growth. However, you can easily place separate orders for each account if you wish to boost multiple profiles.
Will purchasing growth TikTok account services through your packages boost the probability of collaborations and business partnerships?
When you invest in our TikTok growth service with real people activity, the increased visibility and social presence you gain can significantly enhance your chances of attracting collaboration and partnership opportunities. Combined with consistently posting original and distinctive content for audience targeting, your account will catch the attention of other brands and influencers, making you more likely to be approached for cooperation and partnerships.
Will the TikTok followers be engaged with my content?
Upon creating an account, we will request you to provide us with target accounts, identify competitors, and specify your preferred hashtags that align with your account's goals. By exclusively targeting users who match these criteria, we ensure that they have a genuine interest in your content. This focused approach leads to increased traffic, higher engagement, and the potential for enhanced sales or leads. However, it's essential to remember that consistently posting high-quality and great content remains your responsibility to maintain more people being engaged.
Need more answers? 
Feel free to ask our support team and an account manager will answer the questions 🤝.
Trusted and Used for Organic TikTok Growth by Leading Brands, Businesses, and Influencers.
Based on monthly use of our TikTok growth service.
Each client saves 60 hours on account promotion when using Influensly.
According to user reviews, our TikTok growth service is highly rated.
What Do the Reviews Say?
Influensly has thousands of happy clients working with us daily. With so many satisfied customers, ranging from businesses to smaller, private creators, we had to show you what our clients are saying.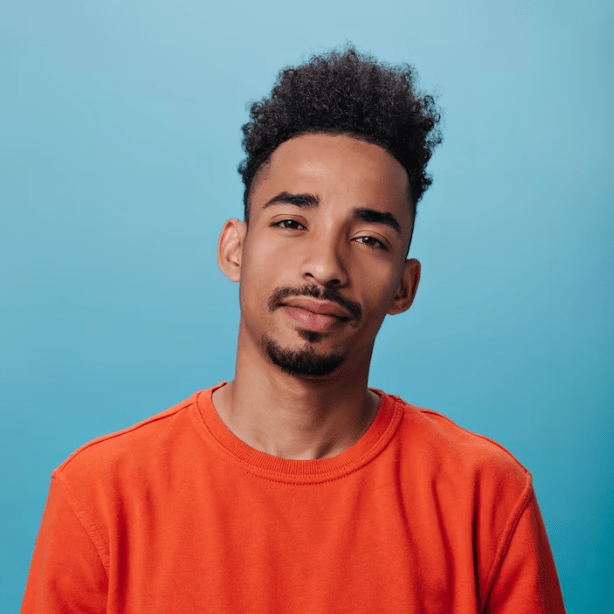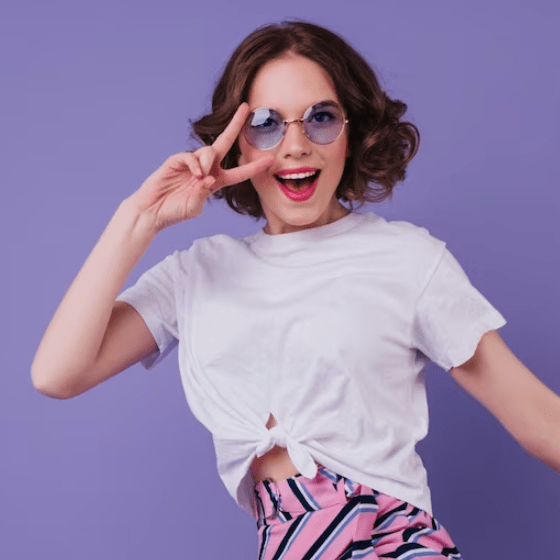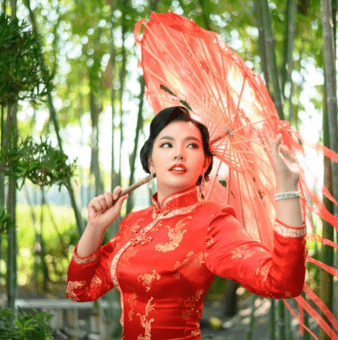 Get more real TikTok followers, likes, and organic engagement from your target audience with cutting-edge artificial intelligence models.
Are you ready to start your growth journey?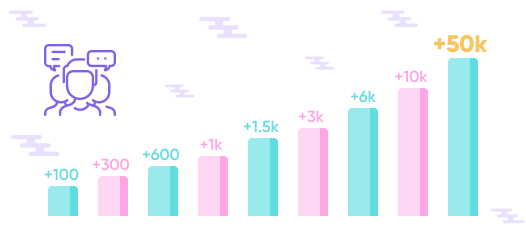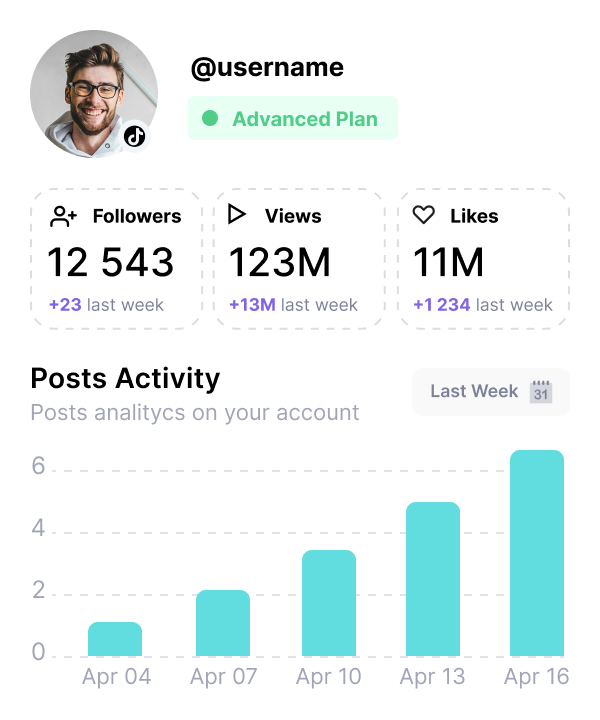 Customer Success Oriented
We take care of every client, and that is why everyone who works with Influently gets: